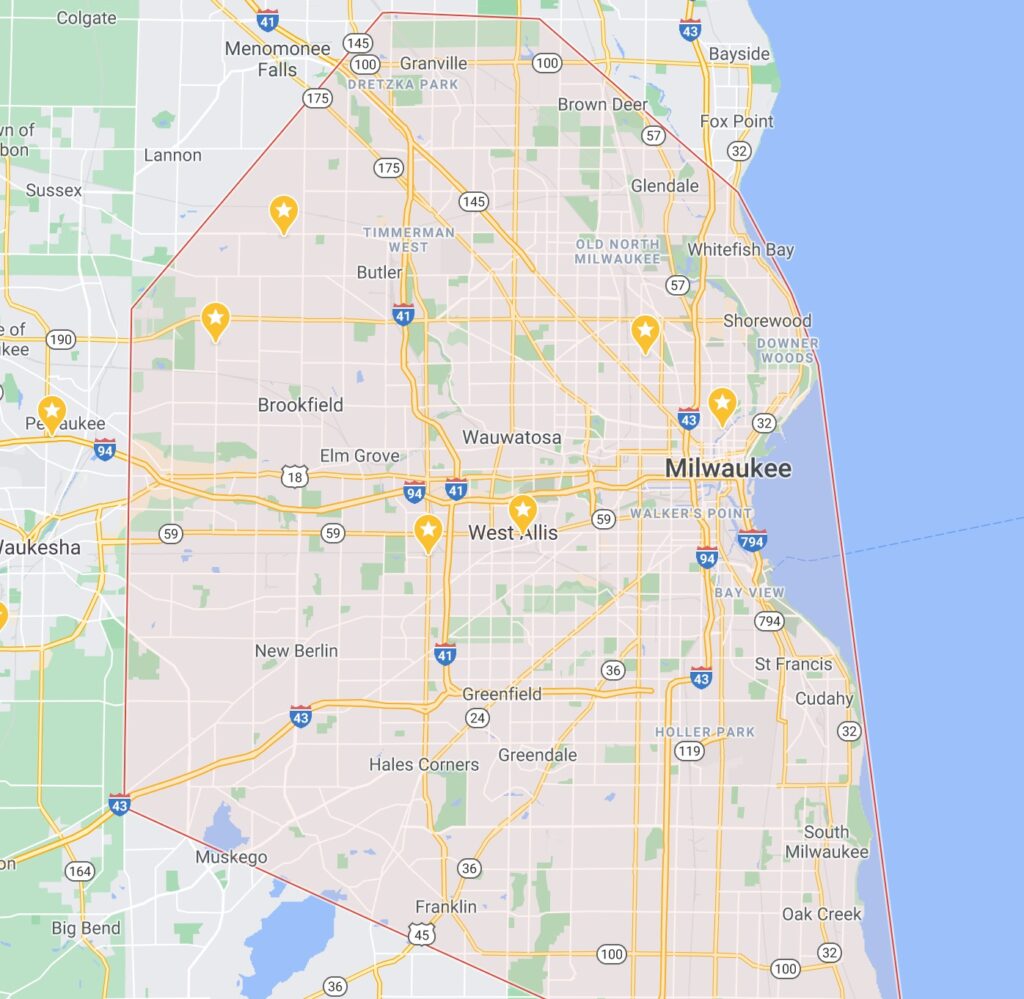 As a local chimney expert company, we have slowly and methodically expanded our service area over the years. We originally were only serving the northern part of Milwaukee, but as we've grown we are able to handle a larger radius of working for chimney inspections and chimney sweeping. Our goal is to become the number one recommended chimney service company in Milwaukee and we hope to get there within a few years!
So for now, here's a rough idea of the places we service. We will try to update this list periodically as we grow and expand. So please call us to confirm if you're unsure about your location. We're occasionally taking customers in regions outside these common ones, but that is a rare situation and must be the right client.
We love helping everyone, but we must draw the line sometimes until we can grow fully into the staff we need to serve the entire southeastern Wisconsin region. Someday we will be!
So we serve these cities, areas and communities:
Cudahy
St Francis
South Milwaukee
Oak Creek
Greendale
Greenfield
Hales Corners
West Allis
New Berlin
Wauwatosa
Elm Grove
Brookfield
Butler
Shorewood
Whitefish Bay
Glendale
Hopefully we're going to expand and add more service areas in the near future. With all the chaos surrounding the global pandemic, it's tough to predict the outcome of small businesses like ours these days. We plan to grow and we look forward to serving you in the future!